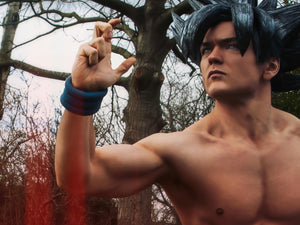 Be The Protagonist: Lessons From Anime & The Heroes Journey
I've seen a meme going around recently of people describing themselves as npcs (none playable characters) and regarding themselves with very little importance.

How about this instead: be the protagonist of your own anime

Pretend for a moment that this is the start of your heroes journey, the start of your own anime, who could you become by the end of it? What's the end goal? What struggles are you going to overcome? How will your story end?

Design your life in a way where everything you do has a personal sense of purpose, have something to aim at instead of letting the algorithms of the world dictate where you go.

From a power level of 2 to limitless potential, don't be an npc. Be the protagonist, be the hero of your own story.

Be More Shonen


---