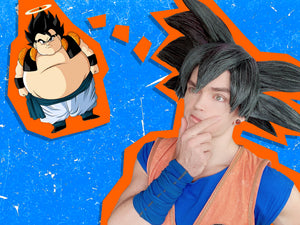 DO CHILDREN NEED FAT HEROES? Fit Cosplayer Reacts To Fat Doctor On This Morning
I think there's a genuine discussion to be had here in the midst of the chaos which was the interview between "The Fat Doctor" Dr Natasha Larmie and weight loss Guru Steve Miller on This Morning.

Do children need fat heroes? Is losing weight BAD for you? Should we discourage obese children from losing weight? Lets talk about it!


---
1 comment