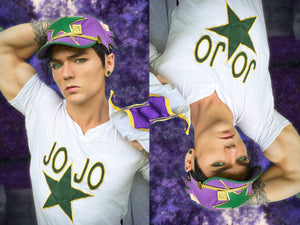 Don't know what to do with your life? Go and work out
Nobody in their right mind will ever say that this is a bad decision.

Listen to Guts from Berserk: 

"When I swing this sword, I forget about anything else"

Lift weights, go for a run, walk, yoga, do something. Anything. Get into your body and move. 

Even if you already worked out that day, work-out again. If you did weights, do Yoga. If you did Yoga, go for a run. If you've run, carry something for distance. It doesn't even have to be formal exercise, stick on a podcast and clean your house. We're human, we're meant to move! 

Working out will always be useful. Very few people have ever said 'I wish I hadn't done that workout'. You will always feel better after it.


#BEMORESHONEN
••••••••••••••••••••••••••••••••
Cosplay: Jotaro Kujo
Series: Jojo's Bizarre Adventure: Stone Ocean
••••••••••••••••••••••••••••••••
---