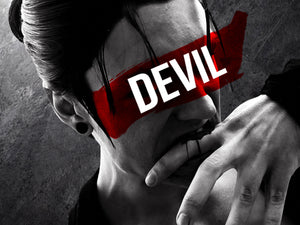 You're The Devil In Someone Else's Story: Life Lessons From Attack On Titan
Everyone likes to believe that they are right.
More so than ever in our current outrage culture I see people who are not even attempting to understand the other side of any debate. They refuse to listen because of the outright assumption that they have all the facts and the person they are talking to is either evil, stupid, ignorant, or brainwashed. Irony of course being that the opposing individual likely believes the same thing. This isn't unlike the Paradisians, Marlyans, and Eldians of Attack On Titan.
If we made true empathy our priority instead of winning the argument I don't think it's a stretch to say we could change our society for the better. If we keep on going on the way we are now?
Then we might create a devil to return the hate we gave it.
⠀
Keep in mind that's not to say I think that you should be agreeable or a push-over and there are times where you absolutely should fight, but hear out the other side first. Assume they know something you don't instead of being ignorant to the possibility.
⠀
"There's nothing further removed from freedom than ignorance" - Eren Yeager Attack on Titan, Chapter 112
Cosplay: Eren Yeager (Attack On Titan: The Final Season)
---